Speakers
Here you can get to know the conference speakers.
Opening speaker
Anja Philip (Danish Consumer Council)
Anja Philip is the President of The Danish Consumer Council – the oldest consumer organization in Europe. This member-based NGO fights for fair and transparent consumer rights and aims to strengthen the consumer possibility for activeness and to enable consumers to make comfortable qualified choices, while securing their rights. Anja Philip has a science and communication background. Previously she, as Head of Projects in the Danish Cancer Society, developed a large health-prevention campaign changing the sun-habits of Danes. She has also been part of planning, fundraising and developing the Danish Science Center and has anchored a weekly program on cutting-edge science at the Danish Broadcast Television. She holds seats in a number of boards, councils and advisory groups.
---
Keynote speakers
Elisabeth Kotthaus (DG Move)
Elisabeth Kotthaus is Head of Unit for Social Affairs, Passenger Rights & Equal Opportunities in the Directorate- General for Mobility and Transport (DG MOVE) of the European Commission since September 2017. She joined the European Commission in 2005. She worked there in the areas of TEN-T and the internal market of electricity and gas (DG TREN), anti-fraud (as Member of Cabinet), transport in general (as assistant to the Director- General of DG MOVE), Justice & Home Affairs and Digital Agenda (as Deputy Head of the Political Section in the Representation of the Commission in Germany). Before 2005, she was a partner of a major law firm in Germany. Her specialisation was employment law (Certified Specialist Lawyer in Employment Law). Her latest publications refer to EU transport law (co-author of the chapter on transport with D. Boeing and T. Maxian Rusche in Hilf-Grabitz-Nettesheim, Das Recht der Europäischen Union, C.H.Beck-Verlag, 2012 pp (loose leaf), and the Chapter on TEN-T in Ortiz Blanco/ van Houtte (Eds), EU Regulation and Competition Law in the Transport Sector, Oxford University Press, 2017).
Sophie Buyse (DB)
Sophie Buyse has been working at DB since 2008, in various positions in international long distance transport, DB Cargo and strategy. For the last 3,5 years she has been responsible for market management international long-distance transport at DB Fernverkehr.
Sophie studied in France, at the international business School ESCI Fontainebleau.
Dominik Hartl, Hardt Hyperloop  
Dominik Härtl has been with Hardt Hyperloop since 2018 and is currently working as a Global Business Development Manager. In his function he is working with public and private stakeholders to bring hyperloop from concept to implementation. He is dedicated to bringing hyperloop to realization as a fast, safe, and sustainable mode of transportation. In his capacity he also works on financial and socio-economic assessments for passenger and freight routes. Dominik is a member of the Global Shapers Community of the World Economic Forum and has a business degree from WHU – Otto Beisheim School of Management in Germany. 
Sven Marius Utklev Gjeruldsen (Bane NOR) 
Sven Marius Gjeruldsen is Senior Legal Advisor for International Affairs at the Norwegian Rail Infrastructure Manager Bane NOR. He has worked in the international rail business since 2008, and was Managing Director for the Scandinavian-Mediterranean Rail Freight Corridor in 2015-2017. Currently he represents Bane NOR in the international railway organisations Rail Net Europe, ScanMed RFC and Eurolink.
---
10 June 9:50 AM
How can public transport contribute to a greener future mobility?
Thomas Avanzata  (UITP)
Thomas Avanzata is the Spokesperson of EU Committee, belonging to the UITP European Department, which is the department, within the International Association for Public Transport, in charge of the interests representation towards the European institutions.
He has extensive backgrounds and experience on the Public Service Obligations' dossier.
In particular, from 2004 to 2008, as national seconded expert at DG TREN (TRansport & ENergy), Thomas Avanzata was one of the responsible agents in charge of delivering a revised proposal for a Regulation on Public Service Obligations (2005) and follow-up on the legislative process until the final adoption of Regulation 1370/2007.
Yoann Le Petit (EIT Urban Mobility)
Yoann Le Petit works as Business Development Manager for EIT Urban Mobility's Future Mobility Factory. He contributes to the Factory's goal of scaling urban mobility solutions by coordinating the Urban Mobility Next report series and developing activities that foster exchange between practitioners and the wider urban mobility community.
Before that, he gained some first experience in policy and mobility at DG Move and the Siemens representation office to the EU. He then worked as a Clean Vehicles Officer for European NGO Transport & Environment on cleaner cars, air quality, and new mobility.
Yoann graduated from the London School of Economics in European politics and government, and from Sciences Po Rennes and the Catholic University of Eichstätt-Ingolstadt in political sciences.
Suzanne Hoadley (Polis) 
Suzanne Headley is Senior Manager at Polis with responsibility for activities related to digitalisation, ITS, connectivity and automation. Polis is the network of city and regional authorities promoting innovation for sustainable mobility. She has worked at Polis since 2001. Her main task involves facilitating knowledge transfer and debate among Polis members on new and evolving transport concepts and European policy developments, including MaaS/MDMS, data sharing, ITS procurement and vehicle automation. Suzanne has edited policy papers on several of these themes, with the aim of bringing forward the views of Polis member cities and regions to the European institutions and other stakeholders.
Blaž Pongračič (CER) 
Blaž Pongračič joined CER as Senior Policy Adviser – Passenger on 1 March. Blaž has joined CER after ending the mandate in the Cabinet of former European Commissioner for Transport Ms Violeta Bulc and following time at DG MOVE. In the Cabinet he was responsible for Passenger Rights, space related topics in transport, questions of European Parliament and EU Member states of Estonia, Latvia, Lithuania and Slovenia.
He is Slovenian and has started working in Brussels in 2014 with the start of the Juncker Commissioner. Before he worked in Slovenia, where he led projects in the field of training and education, leading a consortium of companies in the field of Robotics. He has over 10 years of experience in soft-skills training, facilitation and participatory leadership.
---
10 June 13:30 PM
Digital transition in public transport – opportunites and points of concern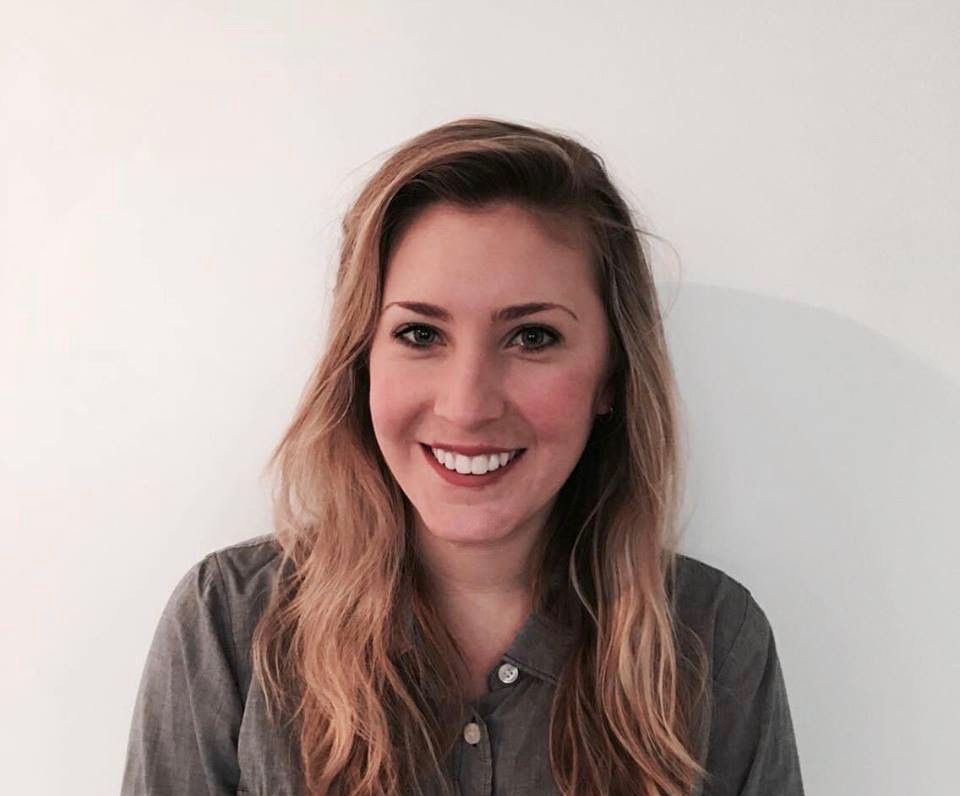 Kathryn Bulanowski (EPF) 
Kathryn Bulanowski is a project officer at the European Passengers' Federation. She hopes to improve (multi-modal) travel experiences by conducting research on end-users' needs and working constructively with the transport industry and decision-makers. As such, she participates in several diverse EU research and innovation projects related to (new) mobility topics, such as inclusive digital mobility solutions, automated road transport, and Urban Air Mobility (UAM). In her work, Katie focuses on end-user and stakeholder engagement and making sure the passenger perspective is considered when developing new mobility services. Her goal is to ensure that a user-centric approach is achieved through including various user groups, for example older people and people with reduced mobility, before and after mobility solutions are built.
Emmanuel Mounier (EU Travel Tech) 
Emmanuel Mounier is the Secretary General of eu travel tech representing the "travel tech" industry: online travel agencies such as Expedia, Booking.com or eDreams Odigeo, metasearch engines such as Skyscanner, or Global Distributions systems (GDSs) such as Amadeus. With a legal background, Emmanuel Mounier worked for the French Ministry of Economy on trade issues then joined the French Permanent Representation to the EU as Counsellor for industrial affairs. He joined eu travel tech in September 2018 as Secretary General.
Lars Wiinblad (Passagerpulsen) 
Bio coming soon.
---
11 June 9:20 AM
Cross border public transport commuting experiences
 Julia Quitmann   (Aachener Verkehrsverbund) 
Julia Quitmann is part of the Department for Cross-border Public Transport at Aachener Verkehrsverbund (AVV) and holds a degree in Public Transport Management. She is working for AVV since 2017 and is involved in different cross-border projects in the field of public transport. She is the project manager for the cross-border mobility Interreg project, "EMRconnect". Within the project AVV as the Public Transport Authority is cooperating with several public transport operators and regional authorities in Germany, the Netherlands and Belgium to improve cross-border mobility in the border region. During the conference her presentation will focus on cross-border ticketing. The region is currently working on seamless and interoperable ticketing across the border and she will present the project "easyConnect" where AVV is piloting ID-based ticketing for the use in cross-border ticketing together with Arriva and the province of Limburg on the Dutch side.
Marco Gariboldi (UTP) 
Marco Gariboldi got a master's degree in Economics at the University of Milano Bicocca with a thesis on the performances of the main public transport authorities in Europe. As a consultant, he has cooperated with transport authorities, transport companies, local governments and consumers associations for the achievement of better, economically sustainable and environmentally friendly transport services. He is now employed in the transport area of the Municipality of Milan. He is delegate at EPF for UTP – Associazione Utenti del Trasporto Pubblico.
Sandrina Lohse-Larsen (Greater Copenhagen)
Sandrina Lohse-Larsen has a broad experiences in leading international mobility and transportation projects. Currently she is the project-leader for two bridge-building projects within the regional public transport in the Greater Copenhagen, which are co-funded by the INTERREG Öresund-Kattegat-Skagerrak program (EU regional development funds). During the conference she will present some of the main results of the current and previous projects, where we have done a mapping of cross-border traffic information and investigated how to digitize and develop the current ticket system/service level for Oresund travelers, so that regional public transport across the Oresund becomes more attractive and seamless.
Søren Bom (Greater Copenhagen)
Søren Bom has a broad field of competence when it comes to communication and policy making in mobility and innovation. His job is to create dialogues about better mobility solutions, development of public transport – and how we utilize the overall traffic networks better by using data, technology and strategic approaches. He works with regional planning for infrastructure and the development of public and green transport for services to citizens in the Capital Region of Denmark and Greater Copenhagen. And are fertilizing a better collaboration across municipalities, private companies, neighbor regions and national borders to generate new knowledge for dialogues between citizens, companies and policy makers.
---
11 June 13:00 PM
Involving the end users in the development of public transport
Louise Coward (Transport Focus) 
Louise Coward is Head of Insight, Transport Focus. Louise is responsible for the research and insight that Transport Focus undertakes, to ensure that the organisation fully understands the views of users of both public transport and of the road network. This includes both long term satisfaction tracking and ad hoc qualitative and quantitative projects. Recently the team's work has been focussed on the pandemic and we are now looking at how people feel about returning to transport and how sustainability fits in determining the choices people make. Before joining Transport Focus in 2012, Louise worked in three research agencies leading projects in the public and private sectors, predominantly in education, nutrition, finance and telecoms after starting her career in banking. She joined Transport Focus to lead on a programme of research on smart ticketing for the DfT, entitled 'Smarter Travel' which included more than 20 published reports and continued until 2016. She has retained responsibility for this subject area within Transport Focus since then.
Sandra Lima (EPF) 
Sandra Lima works as Project Manager for the European Passengers' Federation. She specialises in passenger rights in mobility and public transport related issues, conducting mainly research related to user behaviour and the needs of specific user groups, such as people with reduced mobility and elderly people. She has participated in several EU research and innovation projects covering a wide range of topics, including smart traffic management, developing inclusive digital mobility solutions, urban air mobility and information technologies. She has also followed the pandemic very closely, having conducted research for EPF on the effects of COVID-19 in public transport in Europe. Furthermore, Sandra contributes actively to EPF's policy work at EU level and frequently represents EPF – the end-users – at transport and mobility related conferences, round tables, debates and other relevant events.
Vassilis Agouridas (UIC-2) 
Dr Vassilis Agouridas is Head of the EU Public Co-Creation & Ecosystem Outreach activities at AIRBUS (Urban Mobility). Vassilis is the Leader of the UIC2 (Urban Air Mobility Initiative Cities Community) launched in October 2017 within the Smart Cities Marketplace of the European Commission and Chairman of the UAM Committee of ASD Europe (the AeroSpace & Defence Industries Association of Europe). Vassilis has led the development by UIC2 of the EU's (Eltis) publication on Urban Air Mobility and Sustainable Urban Mobility (SUMP-UAM, Practitioner Briefing). He is a member of the EASA's Task Force on UAM Societal Acceptance, and has been a member of the EASA's Steering Group on the development of Acceptable Means of Compliance (AMCs) and Guidance Material (GM) for the U-space Implementation Regulation [(EU) 2021/664] as Team Leader of experts for Article 18(f): U-space Coordination Mechanism among authorities and entities including at local level.
Gitte Kjær-Westermann (Passagerpulsen)
Gitte Kjær-Westermann is Master of Public Administration, Master of Business Administration. Gitte is Project Leader for the Passenger Counsils at Passagerpulsen at Forbrugerrådet Tænk. Also Gitte is Chairman at the Climate committee in the City Council, Lyngby-Taarbæk municipality.
---
Closing speaker
Josef Sneider (EPF) 
Josef Schneider is chair of EPF's management board. He is a daily user of public transport, depending on the necessities train, bus or aviation. He knows the hardships of passengers from his own personal experience, but also appreciates the advantages of not having to bear the responsibility driving a car.