About EPF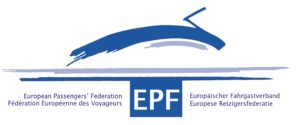 What we do
EPF is an international non-profit association under Belgian law.
Each member organisation appoints a delegate who is responsible for the contacts between his/her association and the federation.
All delegates are invited to attend the meetings of the Administrative Council and the General Meeting.
The chairman of EPF is Josef Schneider from PRO BAHN Germany.
Our Mission
EPF campaigns for passenger rights throughout Europe by conducting research, publishing reports, organising conferences and working constructively with transport operators and decision makers.
More on EPF:  www.epf.eu